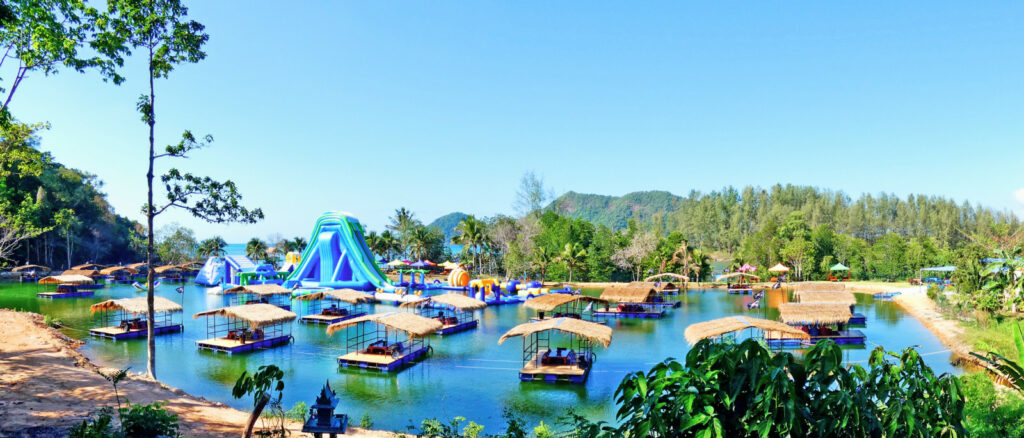 Very good news for Koh Chang !
In preparation for several months, the first Water Park (and floating restaurant) of Koh Chang finally opened its doors last Saturday, on the 1st of February 2020.
The Water Park is located in the village of Klong Son next to the Aiyapura Hotel, just 5 minutes from White Sand Beach and the ferry.
The Water Park is in the middle of a large lake, in which visitors can rent rafts for the day, order food on the boat (Thai BBQ, snacks, drinks, etc.) and spend the day having fun or relaxing. There is also a smaller Water Park for small kids.
This new activity is for everyone : groups of young people, children, families, adults, etc. with everything needed to spend a good time in Koh Chang !
It will also interest Thais tourists, who are numerous in Koh Chang (as we showed you here : Analysis of tourism in Koh Chang), thanks to very affordable prices : 200 THB for a daily pass in the park, or 1000 THB to rent a raft for max. 7 people (daily pass included).
This new offer meets a need in Koh Chang, which still lacks touristic family activities. So this is good news for the island.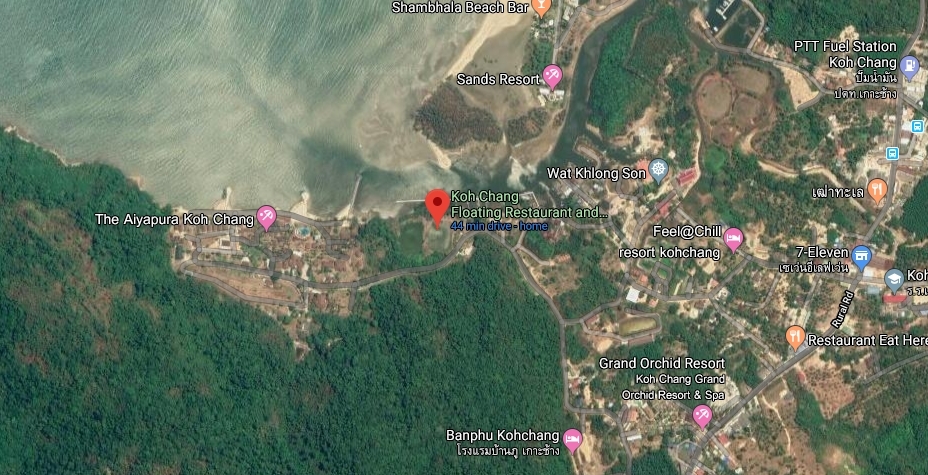 Also in Klong Son, the "Klong Son Project" is still under construction and is expected to open next year. It is a large indoor playground (trampoline, course, games, etc.), which will also meet the growing demand for family activities in Koh Chang. And it is certain that other projects of this kind will soon complement the touristic offer of the island.
With these two new activities, Klong Son confirms its leading position in the residential and rental property market in Koh Chang and will probably become one of the new tourist spots of the island. The Real Estate Market in Klong Son, mainly made up of villas and land for sale in luxurious private residences, could change a lot in the years to come.
To consult the different offers at Klong Son, visit these two links :