The Chaiyachet & Pearl Beach areas are between Klong Prao and White Sand Beach, the two most popular areas of Koh Chang. You will find some complete tourist guides at the following addresses :
Some of the pictures on this page are from these two websites.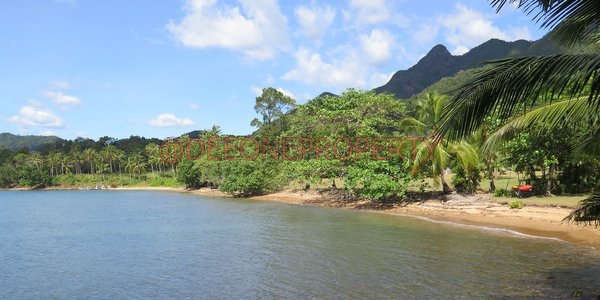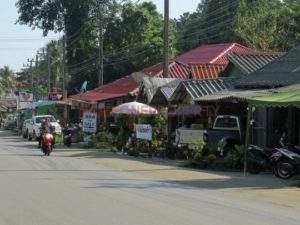 We will not describe the beaches, the secret spots and the touristic pros and cons of these areas, we will not list everything you will find there either (ok : the biggest Tesco Lotus of the island, Big C supermarket, a book shop, an electric shop, stunning sunset chilling bars, lady bars, one of the 3 best simple thai food restaurant of the island, luxury resorts, backpacker resorts, snorkeling hidden spots, the only one 50m long swimming pool, one of the best place for live music, luxury villas, etc.). Just keep in mind that as this big area is not so popular, it's probably a good idea to look around if you're planning for long holidays and don't want to spend too much money — the resorts there offer very good value for money, and you'll never be far away from the 2 most beautiful beaches of Koh Chang : White Sand Beach & Klong Prao.
Ok, now let's talk about real estate, as you're probably not reading us for the touristic information. Although it's not the first name coming in mind of tourists looking for sandy stretches of  beach and tropical paradise, these zones are very interesting when it comes to real estate opportunities & investments in Koh Chang. Indeed, contrary to White Sand Beach & Klong Prao, they are not very populated areas, and there is still plenty of space for further development.
If you look at our houses and bungalows for rent in this zone, you will find very good value/money long stay properties. In a quiet residential area, a walk away from the sea, one of the most beautiful villa for sale in Koh Chang, probably the best one when it comes to houses for sale — perfect investment choice for someone ready to invest 11,000,000 Bahts. On the long run, the price will go up, and the next owner will not have any difficulty to rent it during the high season.
If you're looking for your first investment in Koh Chang, and if you're not ready to spend millions of bahts, one of your best choice is in Chaiyachet : low price, good facilities, ready to work, very low rental and fully equipped bar for sale, it even comes with 3 rooms. The maths for the turnover of this one is very easy to do : it's one of our most profitable offers under 1,000,000 bahts. Good choice for a first shoot in Koh Chang. You can also have a look on our other businesses for sale in Chaiyachet.
Ok, let's talk about the big one now : lands for sale. Although we have some lands for sale in all the areas of Koh Chang, some areas are more interesting than others. In Chaiyachet we found for you some amazing lands waiting for investors & ideas. You're looking for the perfect place for a luxury housing development project ? Ok, we have it : this land is made for you. You're looking for a place to build your house but you have a ~2 million bahts budget ? Ok, we have it : see our house plot land for sale, just 50m from the sea for less than 2 million bahts. If you have a 4/5 millions budget for a house development project, we also have something for you : one land here, another here, a last one here. You're looking for a place for build several villas as a long term investment project ? Have a look at this one here, or this 6 plots for sale. When it comes to lands for sale in Koh Chang, Chaiyachet is a great place.
Keep in mind that all these lands are very good investments : buy a land, build something on it, sell it in 5 years, and you'll double your bet (if not triple it). Every lands we list in Chaiyachet/Pearl Beach are sold with Chanote titles, the best title deeds possible in Thailand.
You can see all our lands for sale in Chaiyachet on this page : lands for sale in Chaiyachet.