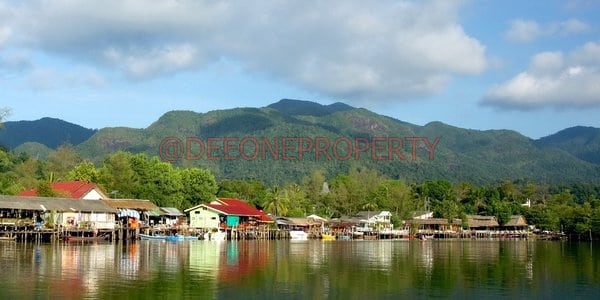 Klong Prao is the largest area of Koh Chang with probably the most beautiful beach of the island, a ~4km long stretch of white sand with stunning views. Klong Prao is a true village, inhabited by thai & strangers mixed together, it doesn't feel like a touristic area. Moreover, its central location is ideal, between White Sand & Chai Chet in the north, and Kai Bae and the southern parties in Lonely Beach — in Klong Prao you are never far from anything : Klong Prao has a clinic, pharmacies, groceries, hardware stores, a school, etc. you rarely need to go out of the village if you don't want to.
For your accommodation during a holiday stay, you will find almost everything in Klong Prao : from very low budget bungalows (starting from 250 bahts) to five stars luxury beachfront huge hotels (5000+ bahts), passing by a wide range of different resorts & guesthouses. Whether you are a low budget backpacker or traveling with your whole family, you will find the ideal establishment for your stay among us, without spending so much. Besides, almost all the activities are available in KP : the Klong Plu waterfall is beautiful and it's a nice spot to spend a funny (and cooling) afternoon, elephant camps, massage, book shop, beach activities, snake farm, archery, etc. The nightlife is not left behind, KP has bars & karaokes, and even the only roof top bar of the island, with regular parties. Finally, from 40b to 600b, you can find all kind of good meals around here and it's the only village where you can eat good food until late in the night.
Klong Prao has a lot of different atmospheres to offer : from the popular center, built around the most beautiful temple of Koh Chang and food shops where Thai people come to buy groceries before the night, to quiet seafood restaurants & guesthouses standing on the klongs, aside soi to jungle paths, beachfront romantic restaurants and a lot of secret to discover by yourself, KP is in our opinion the most pleasant place to live in Koh Chang.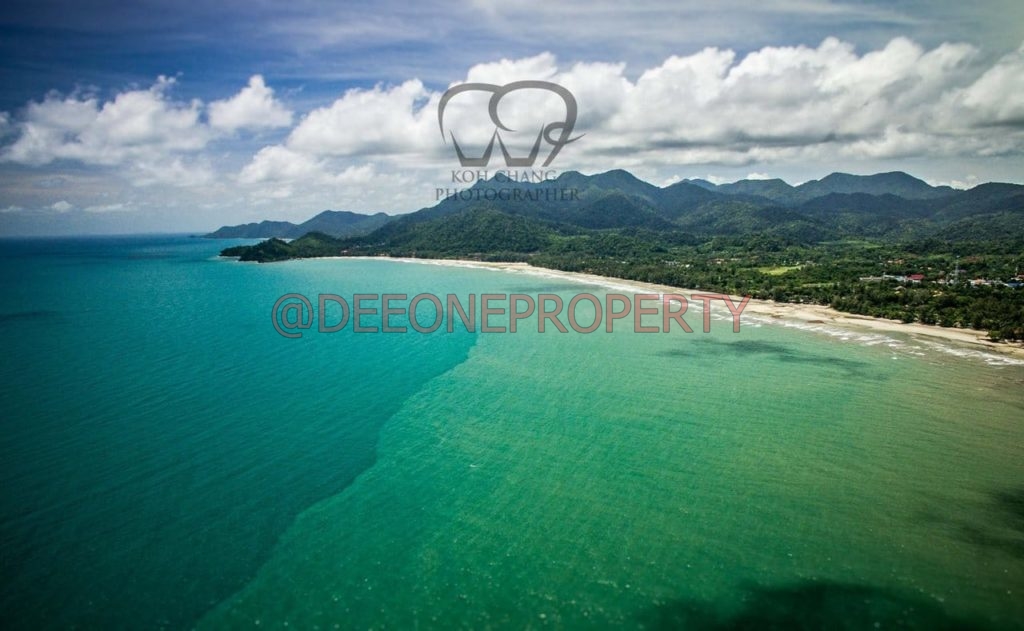 Wonderful picture of KP beach, shot by Koh Chang Photographer
If you plan to stay for a long time in Koh chang, Klong Prao could be your best choice : Dee One Property gathered a large choice of houses to rent on a monthly basis all around the village. You can find here very good houses starting from 5000b per month. (We will put some fresh listings in our database in the coming days)
Business wise, Klong Prao is very interesting, we could list more than 30 profitable establishments : restaurants, resorts, guesthouses, bar, laundries, tourist information shops, motorbikes rental shop, massage shops, beach activities shop, etc. We don't have to explain you why it's an interesting place for take over or start a business in Koh Chang : as we briefly described before, people love to live in Klong Prao, and love to come here for holidays. Thus, there's space for make good business and spend a good time in Koh Chang.
Have a look on ExploreKohChang for a more exhaustive visit of Klong Prao. Thank's to Dan for letting us use some of his pictures.