White Sand Beach
White Sand Beach is the most developed and touristic area of Koh Chang. In the high season it's crowded. Despite this, White Sand Beach is still a very lovely place, the beach is wonderful and it still offers quiet spots to spend a week or two.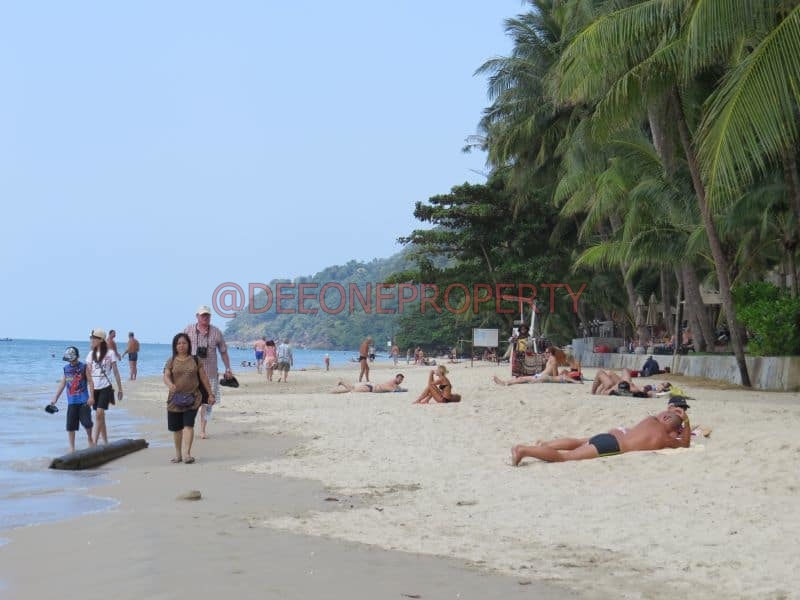 For a complete touristic guide about White Sand Beach, we recommend you to read these two websites :
Generally speaking, these two websites have all the needed information about Koh Chang, if you're planning to stay on the island, you should have a look on them.
For this page we used three pictures from IamKohChang website, thank's to the author to let us use them.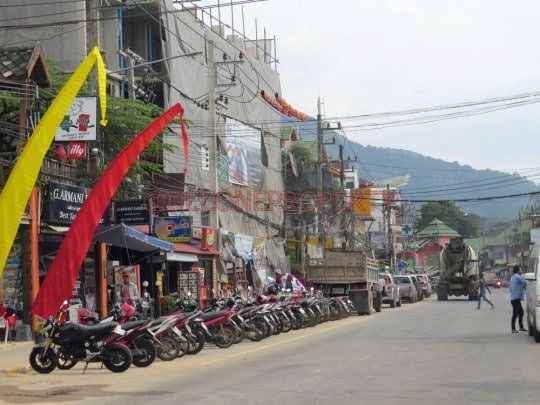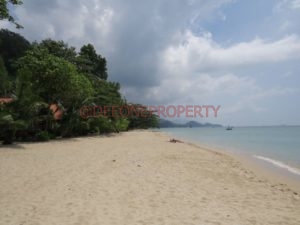 If you're willing to stay in the White Sand Beach area with your family or your group of friends for your holidays (or if you're planning a long stay in the area) a good quality resort can be quite more expensive than in the other areas of the island. That's why it could be a good idea for you to have a look at the houses for rent we have in our listings : a house for rent is always much much cheaper than a resort, for an equivalent (when not better) quality. We propose monthly rentals rooms & houses in White Sand Beach from 5000 Bahts a month up to 15,000 bahts a month.
Business wise, we have some very interesting properties and businesses for sale in White Sand Beach, ready for work. Keep in mind that White Sand Beach is probably the most interesting place to run a business in the island : in the high season the village is crowded, the beaches are very busy and the streets have a lot of people going and coming. Check out our businesses for sale in White Sand, we have bars, resorts, and guesthouses.
If you are looking for a land to invest in, have a look at this RARE opportunity : a 7 rai sea front land for sale, with Chanote, 5 minutes away from White Sand Beach. Perfect spot for a housing development or a big resort project.
Chaiya Chet
The Chaiyachet & Pearl Beach areas are between Klong Prao and White Sand Beach, the two most popular areas of Koh Chang. You will find some complete tourist guides at the following addresses :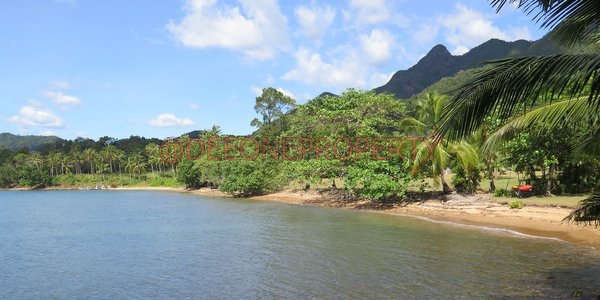 Some of the pictures on this page are from these two websites.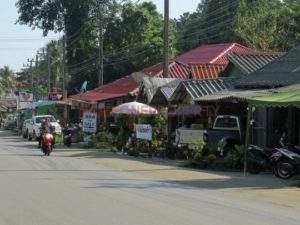 We will not describe the beaches, the secret spots and the touristic pros and cons of these areas, we will not list everything you will find there either (ok : the biggest Tesco Lotus of the island, Big C supermarket, a book shop, an electric shop, stunning sunset chilling bars, lady bars, one of the 3 best simple thai food restaurant of the island, luxury resorts, backpacker resorts, snorkeling hidden spots, the only one 50m long swimming pool, one of the best place for live music, luxury villas, etc.). Just keep in mind that as this big area is not so popular, it's probably a good idea to look around if you're planning for long holidays and don't want to spend too much money — the resorts there offer very good value for money, and you'll never be far away from the 2 most beautiful beaches of Koh Chang : White Sand Beach & Klong Prao.
Ok, now let's talk about real estate, as you're probably not reading us for the touristic information. Although it's not the first name coming in mind of tourists looking for sandy stretches of beach and tropical paradise, these zones are very interesting when it comes to real estate opportunities & investments in Koh Chang. Indeed, contrary to White Sand Beach & Klong Prao, they are not very populated areas, and there is still plenty of space for further development.
If you look at our houses and bungalows for rent in this zone, you will find very good value/money long stay properties. In a quiet residential area, a walk away from the sea, one of the most beautiful villa for sale in Koh Chang, probably the best one when it comes to houses for sale — perfect investment choice for someone ready to invest 11,000,000 Bahts. On the long run, the price will go up, and the next owner will not have any difficulty to rent it during the high season.
If you're looking for your first investment in Koh Chang, and if you're not ready to spend millions of bahts, one of your best choice is in Chaiyachet : low price, good facilities, ready to work, very low rental and fully equipped bar for sale, it even comes with 3 rooms. The maths for the turnover of this one is very easy to do : it's one of our most profitable offers under 1,000,000 bahts. Good choice for a first shoot in Koh Chang. You can also have a look on our other businesses for sale in Chaiyachet.
Ok, let's talk about the big one now : lands for sale. Although we have some lands for sale in all the areas of Koh Chang, some areas are more interesting than others. In Chaiyachet we found for you some amazing lands waiting for investors & ideas. You're looking for the perfect place for a luxury housing development project ? Ok, we have it : this land is made for you. You're looking for a place to build your house but you have a ~2 million bahts budget ? Ok, we have it : see our house plot land for sale, just 50m from the sea for less than 2 million bahts. If you have a 4/5 millions budget for a house development project, we also have something for you : one land here, another here, a last one here. You're looking for a place for build several villas as a long term investment project ? Have a look at this one here, or this 6 plots for sale. When it comes to lands for sale in Koh Chang, Chaiyachet is a great place.
Keep in mind that all these lands are very good investments : buy a land, build something on it, sell it in 5 years, and you'll double your bet (if not triple it). Every lands we list in Chaiyachet/Pearl Beach are sold with Chanote titles, the best title deeds possible in Thailand.
You can see all our lands for sale in Chaiyachet on this page : lands for sale in Chaiyachet.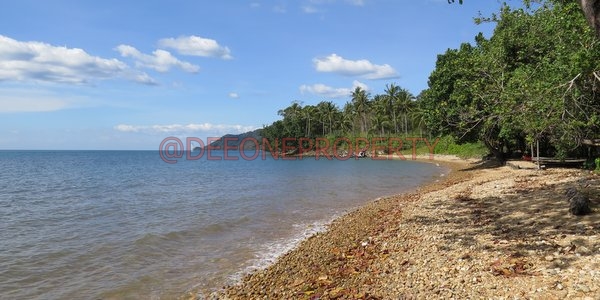 Klong Prao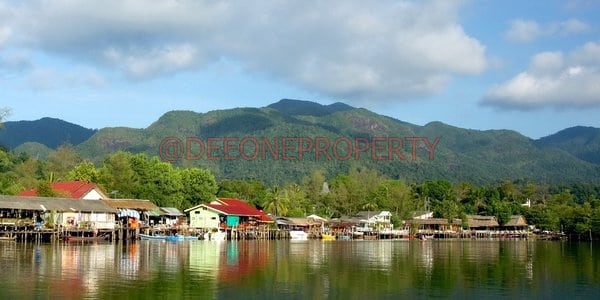 Klong Prao is the largest area of Koh Chang with probably the most beautiful beach of the island, a ~4km long stretch of white sand with stunning views. Klong Prao is a true village, inhabited by thai & strangers mixed together, it doesn't feel like a touristic area. Moreover, its central location is ideal, between White Sand & Chai Chet in the north, and Kai Bae and the southern parties in Lonely Beach — in Klong Prao you are never far from anything : Klong Prao has a clinic, pharmacies, groceries, hardware stores, a school, etc. you rarely need to go out of the village if you don't want to.
For your accommodation during a holiday stay, you will find almost everything in Klong Prao : from very low budget bungalows (starting from 250 bahts) to five stars luxury beachfront huge hotels (5000+ bahts), passing by a wide range of different resorts & guesthouses. Whether you are a low budget backpacker or traveling with your whole family, you will find the ideal establishment for your stay among us, without spending so much. Besides, almost all the activities are available in KP : the Klong Plu waterfall is beautiful and it's a nice spot to spend a funny (and cooling) afternoon, elephant camps, massage, book shop, beach activities, snake farm, archery, etc. The nightlife is not left behind, KP has bars & karaokes, and even the only roof top bar of the island, with regular parties. Finally, from 40b to 600b, you can find all kind of good meals around here and it's the only village where you can eat good food until late in the night.
Klong Prao has a lot of different atmospheres to offer : from the popular center, built around the most beautiful temple of Koh Chang and food shops where Thai people come to buy groceries before the night, to quiet seafood restaurants & guesthouses standing on the klongs, aside soi to jungle paths, beachfront romantic restaurants and a lot of secret to discover by yourself, KP is in our opinion the most pleasant place to live in Koh Chang.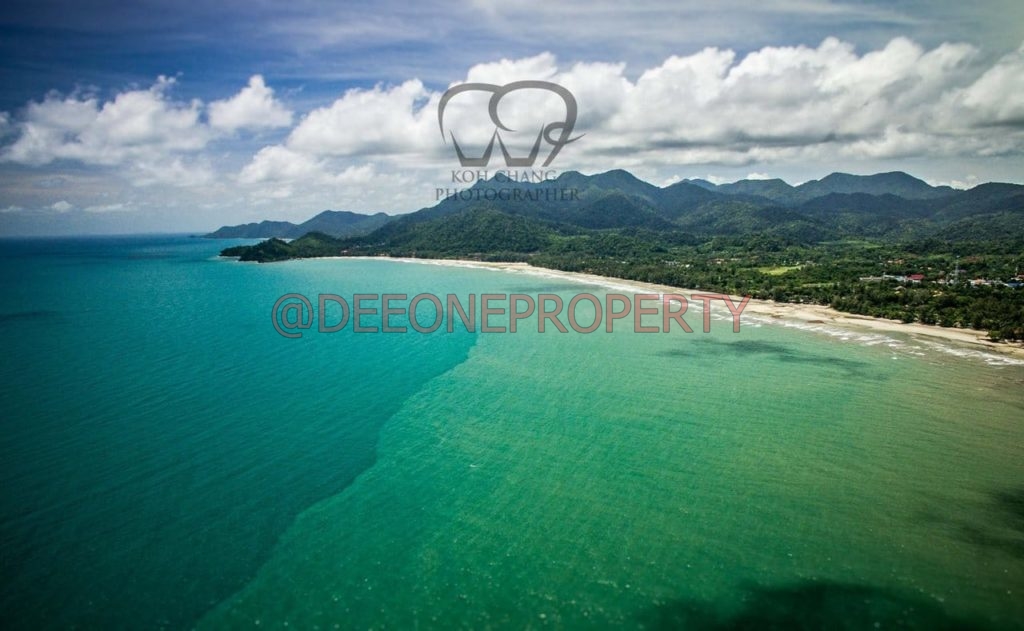 Wonderful picture of KP beach, shot by Koh Chang Photographer
If you plan to stay for a long time in Koh chang, Klong Prao could be your best choice : Dee One Property gathered a large choice of houses to rent on a monthly basis all around the village. You can find here very good houses starting from 5000b per month. (We will put some fresh listings in our database in the coming days)
Business wise, Klong Prao is very interesting, we could list more than 30 profitable establishments : restaurants, resorts, guesthouses, bar, laundries, tourist information shops, motorbikes rental shop, massage shops, beach activities shop, etc. We don't have to explain you why it's an interesting place for take over or start a business in Koh Chang : as we briefly described before, people love to live in Klong Prao, and love to come here for holidays. Thus, there's space for make good business and spend a good time in Koh Chang.
Have a look on ExploreKohChang for a more exhaustive visit of Klong Prao. Thank's to Dan for letting us use some of his pictures.
Kai Bae
Kai Bae is definitely the most popular place in Koh Chang after White Sand Beach : this village offers a large range of activites and places to stay with a huge choice of resorts and accommodations. For a complete guide, check out this page on explorekohchang.com. There is something for every taste : small bars, huge beachfront resorts and luxury villas, world food restaurants (Kai Bae has some of the most renown ones of the island), beach activities, etc. Friendly advice for you : do some research on the Kai Bae waterfall's location, it's not crowded, rarely visited, and offers a cool swim in a nice environment.
Kai Bae Ideal place for families.
Business wise it's probably the best area of the island. With Klong Prao we think it's the best choice if you're looking for a house or a bungalow to rent on a monthly basis, for a long holiday in Koh Chang paradise with your friends or family.
Some of our deals are the best of the island : there are a lot of mid-price houses to rent, in peaceful areas around Kai Bae. Some of our listings in Kai Bae are the best value for money of our database.