End of 2019 was a very active period for the Real Estate market in Koh Chang, Koh Kut and Koh Mak. Dee One Property team is doing everything possible to stay up to date !
Indeed, during the November / December 2019 period alone, we added around thirty new properties to our database, and updated / discounted around thirty others. That's much more than usual.
So that our readers can follow this dynamic and not miss any opportunity, we have developed a new tool on our website, accessible here : Last Discount Properties !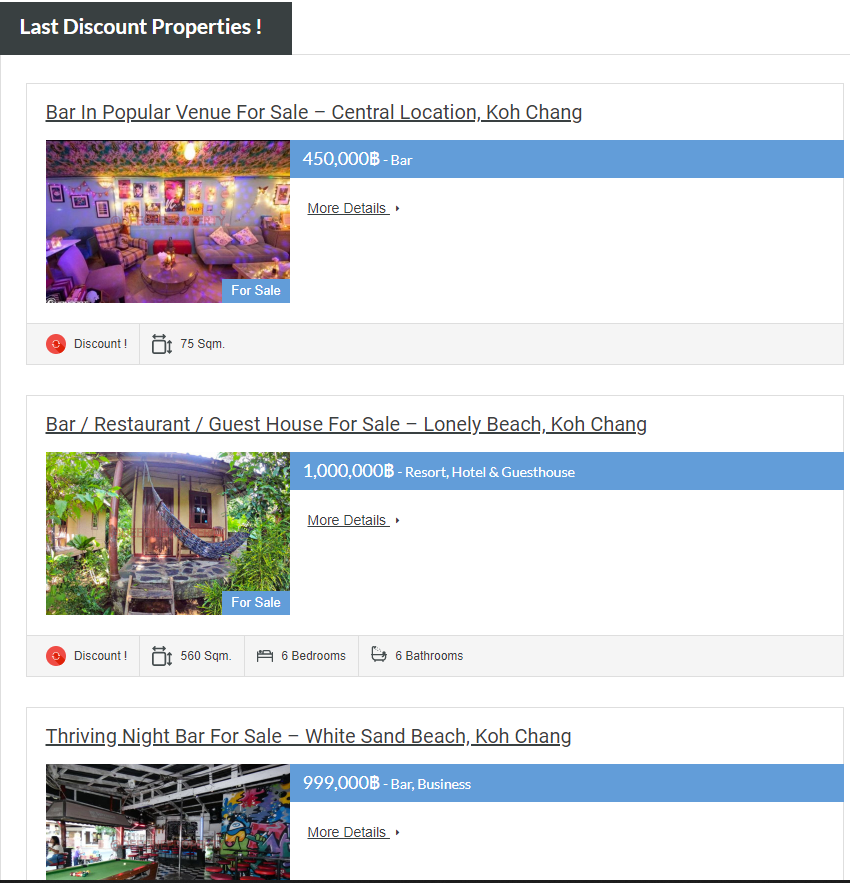 On this page and also directly on the home page of the website, the properties whose prices have been updated recently are now displayed – in chronological order.
You will no longer miss any Real Estate opportunity in Koh Chang and the region if you consult this page regularly !
For owners, this is a new way to highlight their listings on our site, increase the number of views and thus maximise their chances of a quick sale : simply contact us to apply a discount to your property price and your listing will automatically popup on the homepage and will be displayed in first rank on this new page – which we will highlight as much as possible.

For us it is a new way of to make the Real Estate market in Koh Chang more fluid and accessible to all !
The whole Dee One Property team wish you all a happy 2020 year !