Below you will find out what our customers – buyers or owners – think about us.
Disponibilité et Prestations de qualité !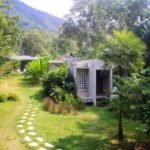 Agence sérieuse et compétente connaissant bien le marché immobilier de Koh Chang. Disponibilité et prestations de qualité en font leurs atouts premiers. L'agence est dirigée par des français qui connaissent très bien la Thaïlande ce qui est un plus pour quiconque désire s'installer sur l'île.
Frederique Le Tallec
Quick and Professional !
I am Thai, I live in Koh Chang for many years. I wanted to add my bungalow for rent on Dee One so I contacted them, and within a few hours my listing was online ! They found a first guest for my bungalow in a very short time and everything was quick and professional !
Veena Thiamsuwan
Flawless transaction
Flawless transaction !
John and his team is a one stop shop from purchasing our shop till all the information you need upon opening a business they all have it. You can really feel that they care, not just for business. Highly recommended as you can really rely on them, specially on the island where rules and way of transactions are very vague it is such a good thing you have a property specialist who makes sure you get what you pay for and you can trust them when they say it is worth it. Thank you again John and the team!
Grace Carlos
Quick sale. Everything was handled professionaly.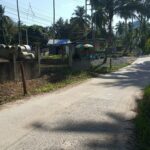 Quick sale.
Everything was handled professionaly. Property was sold quickly and smoothly with no fuss.
David Macmillan
Very helpful and Friendly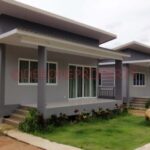 Easy to find, on the left as you enter White Sands from the ferry, Staff at the office is very helpful and friendly. Good website with a lot of properties
House we booked with them is great. New, clean, quiet and peaceful and only 10 minutes walk to the village of Kai Bae
Brian Cooley
Have bought pieces of land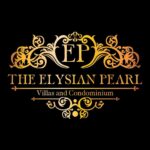 Have bought pieces of land through these guys and have always found what im looking for and my requests about tailormade deals with landowners have been meet in the negotiations…Professional and the one truly dedicated Agency on the Island.
Roger Karlsson
I sold an apartment in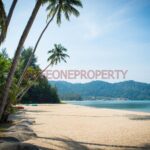 I sold an apartment in Tranquillity Bay Residence. Dee One's team handled everything professionally, and they did everything they could to make the sale done as smoothly as possible. They are completely reliable and the transfer of the money from Thailand to Norway was accomplished well. The money was my account the day after it was sold and as I understood, without significant transfer / currency loss on the way. I strongly recommend Dee One.
Knut Kornelius Gundersen
---
If you have worked with Dee One Property, let us know below what you thought about our services !